Changzhou U Sheng e-rong on "China's low-carbon model"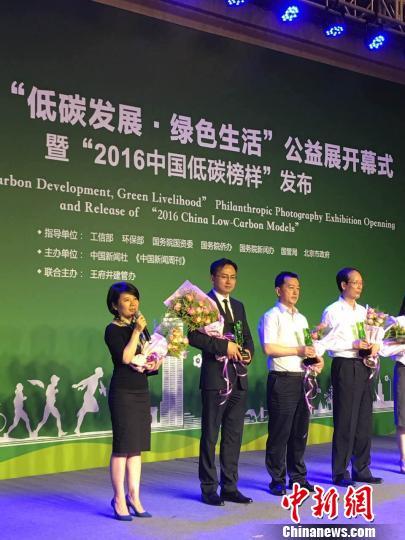 Pan lijun, general manager of changzhou U Sheng electronics co., LTD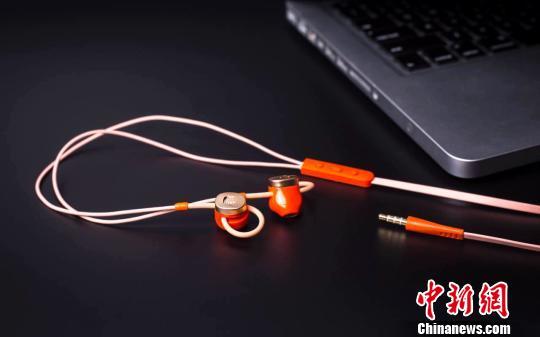 Changzhou U Sheng electronics research and development of China's first semi-in-ear sports version of the mobile phone music headphone data photo
Beijing, June 17 (chinanews.com) The 7th "low-carbon development, green life" public interest video exhibition and "China's low-carbon model" launching ceremony were held in Beijing on Saturday, sponsored by the ministry of industry and information technology, the ministry of environmental protection, the information office of the state council, the state-owned assets supervision and administration commission of the state council, the overseas Chinese affairs office of the state council and China news weekly. Changzhou yousheng electronics, with its green and healthy development concept and outstanding achievements in anti-dazzle and blue aspect in optical field, is honored as "China's low-carbon model in 2016".
It is understood that changzhou yousheng electronics was founded in 2008 as a diversified new high-tech enterprise under jiangsu yuanyu electronics group, which integrates the r&d, manufacturing and sales of acoustics and optical products. Yuanyu group started from producing electromagnetic sound products for warning and sounding. After more than 30 years of innovation and entrepreneurship, yuanyu group has become a world-renowned international first-class micro-electro-acoustic enterprise and a leading enterprise in domestic electro-acoustic industry.
Currently, yuanyu group occupies the world's largest market share in the field of micro-electro-acoustic devices in mobile communications. The group has set up factories and r&d centers in changzhou, suzhou, nanjing, Shanghai, Beijing, wuhan, Hong Kong, the United States, Sweden, South Korea, Singapore and other countries.
Although changzhou yousheng electronics is a young enterprise, yousheng electronics relies on yuanyu group's more than 30 years of innovative development. The exploration and development of high-quality acoustic materials has been the persistent cause of two generations since my father's generation. Yuanyu electronics has been producing acoustic accessories for radio recorders, washing machines, quartz clocks and BB machines since the 1980s.
After the 1990s, yuanyu electronics began to provide core acoustic materials for many mobile phone brands that are popular in the market. From MOTOROLA, blackberry, nokia, Ericsson to the current apple, samsung and so on, yuanyu group follows the international industry benchmark and has always been developing and producing the most high-end acoustic materials in the field of micro-acoustics.
As a long-term repeated success in the field of acoustics and optics brand enterprise, changzhou friend sheng electronic relies on the professional spirit of science and technology innovation, successfully developed with independent intellectual property rights in our country number of acoustic, optical materials, a new type of biodegradable patent technology beyond the international similar products, and won the top AAC, APPLE and other domestic and foreign merchants trust.
As the "most socially responsible" honorary enterprise of the 11th China corporate social responsibility international BBS, changzhou yousheng electronics co., ltd. has always taken innovative technology and green development as its core values since its establishment. Integrating responsibility to the country, employees and society into corporate culture, insisting that every employee shoulder social responsibility, is a socially recognized responsible enterprise.
According to pan lijun, general manager of the company, "as a mother of yousheng, who has been exploring and researching in the field of acoustics and optics for a long time, I am especially concerned about the health damage of hearing and vision of teenagers. Now many people in China have not realized the hearing health problems brought by the use of earphones, especially the hearing health of teenagers.
To this end, changzhou yousheng electronics co., LTD., after successfully developing China's first semi-in-ear sports mobile phone music earphone last year, this year also focused on the vision health problems of teenagers. Friends at present, changzhou sheng electronic eye lighting products using the latest research and development of teaching simulation yellow artificial crystal filter principle, through the use of special functional materials, effective absorption and reduce the harmful blue light to security levels, and completely eliminate the ultraviolet ray, at the same time, choose the most suitable eyes work color warm color rendering index, using the new functional nanomaterials, effectively change the light reflection Angle, make the light more soft, more uniform, more natural, certified by the relevant aspects, this technology effectively cracked long plagued our parents and society of common concern to teenagers vision loss problem.
Hot News
World Sight Day: Protecting young people's good "sight"
---
Oct. 13 is this year's World Sight Day. Experts point out that in recent years, the high incidence of myopia, amblyopia, strabismus and other eye diseases in children and adolescents threatens children's eye health and needs urgent attention. To protect the eyesight of children and adolescents, families, schools and medical institutions need to form a joint effort to build a network to protect the eyesight of children and adolescents.