Changzhou yousheng electronics wins "2016 annual responsible enterprise"
China news network Beijing, November 23 On November 23, sponsored by the China news agency, China news weekly, the ministry and state administration for industry and commerce, general administration of quality supervision, inspection and quarantine, state administration of work safety, the state council overseas Chinese, the all-china federation of trade unions to guide the 12th China corporate social responsibility international BBS and 2016 responsibility honorary grand ceremony held in the diaoyutai state guesthouse in Beijing China.
Vice chairman of the CPPCC national committee, the national federation of industry and commerce chairman qin-min wang, the former state councilor, vice chairman of the standing committee of the 11th National People's Congress, Chen zhili, state department deputy director guo, the all-china federation of trade unions secretariat of Tian Hui, ministry of industry policies and regulations, deputy inspector Guo Xiuming, state administration for industry and commerce enterprise supervision bureau deputy director xu xd, an press and publicity department of the state council, deputy director of li guohong, the China news service bureau chief and vice President Victoria wang attended the BBS.
The theme of this year's BBS is "towards goodwill: finding the force of responsibility". It brings together hundreds of guests from the government, enterprises, public welfare organizations and academia to discuss the persistence and sustainable development of social responsibility under the new normal of China's economy.
China corporate social responsibility international BBS was launched in 2005. In the past 12 years, BBS has been the voice of responsibility and discussed the sustainable development of social responsibility. Changzhou yousheng electronics co., LTD. Owns the internationally leading and China's independent intellectual property rights application system for teaching level eye protection lighting intelligent sound and light scene, and has been committed to solving the problem of adolescent vision health for a long time.
According to relevant data, the current eyesight health of young people is not optimistic, and prevention and control of myopia among young people has become a top priority. Adhering to the professional spirit of scientific and technological innovation, yousheng electronics actively tracks the vision health problems of teenagers in China, and has successfully developed the application system of intelligent acousto-optic scene control of teacher-level eye protection lighting. The system not only pays attention to the visual health of teenagers, but also transmits the sound of teachers' lectures to the whole classroom through the lights and stereos, which successfully solves the problem of audio-visual health in class that has long been a common concern of students and teachers in China.
According to the report, Ms. Pan lijun, general manager of yousheng electronics co., LTD., is very enthusiastic about public welfare. The products independently developed by yousheng will be donated to schools in poor areas of western China for a long time through the special fund of the Red Cross foundation of China, so as to help and improve the vision health of children in these areas.
It is understood that changzhou yousheng electronics co., ltd. was founded in 2008, is China's largest manufacturer of miniature acoustic components - jiangsu yuanyu electronics group's new high-tech enterprises. The company integrates the research and development, manufacturing and sales of acoustics and optical lighting products, and aims to become China's leading manufacturer of educational eye-protection lighting intelligent acoustic and optical scenes and health acoustics customization experts.
Yousheng electronics takes paying attention to the audiovisual health problems of teenagers as the driving force of enterprise research and development, and takes creating national brand and developing and manufacturing low-carbon green health products as its own responsibility.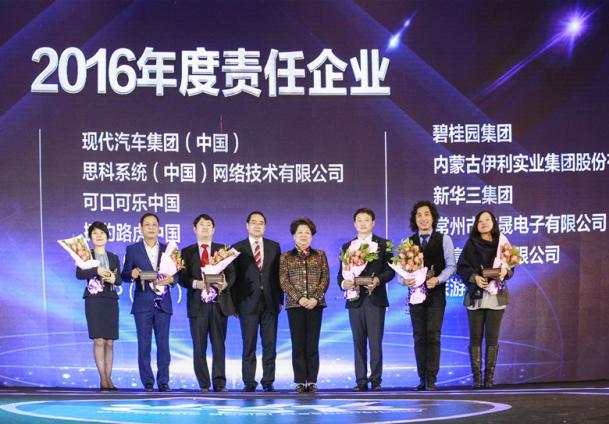 Hot News
World Sight Day: Protecting young people's good "sight"
---
Oct. 13 is this year's World Sight Day. Experts point out that in recent years, the high incidence of myopia, amblyopia, strabismus and other eye diseases in children and adolescents threatens children's eye health and needs urgent attention. To protect the eyesight of children and adolescents, families, schools and medical institutions need to form a joint effort to build a network to protect the eyesight of children and adolescents.